Quality Kosher Catering in Toronto & the GTA
Make Your Child's Bat or Bar Mitzvah Memorable
A Bat Mitzvah or Bar Mitzvah is an incredibly special moment in your child's life. This traditional Jewish celebration marks the passing of time from childhood to the beginning of adulthood. At Ely's Fine Foods, we understand that this is a once-in-a-lifetime event so we strive to offer the best catering services in Toronto. We hold our full-service catering services to the highest standards to ensure that our food helps make the night memorable. Over the years, we have had the pleasure of working with many families in our community to successfully create a custom menu for the celebrant's big day!
If you're planning a Bar or Bat Mitzvah in the Toronto area, work with our team! We offer a wide range of dishes and are a certified kosher caterer. To get started with our kosher catering services in Toronto, contact our team today!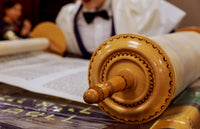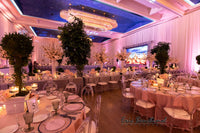 Trusted Venue Partners
Top Toronto Bat or Bar Mitzvah Venues
Ely's Fine Foods is a trusted catering partner for a number of venues located throughout the GTA. If you're looking for a venue to host a Bar or Bar Mitzvah celebration in Toronto, we can help! View our list of partner venues today.
Our Partner Venues
Traditional & Non-Traditional Kosher Dishes
Explore Ely's Gourmet Catering Menu
Our menu includes a wide variety of traditional Jewish and non-traditional kosher dishes. From classic kosher beef to kosher Asian-inspired dishes, we'll work with you to create the perfect custom menu for your child's celebration. We are proud to be a trusted partner in Toronto for kosher catering services.
Focus on celebrating your child's milestone and let us take care of the food! Reach out to our team to learn more about our catering services for Bat or Bar Mitzvah's in Toronto.
Our Menu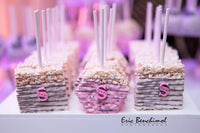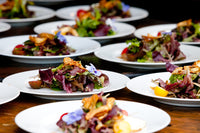 YOUR BAR & BAT MITZVAH CATERER
High Quality Kosher Meals
Our large menu selection as well as our highly skilled staff makes Ely's Fine Foods your perfect catering choice for your childs right of passage. From appetizers to the main
Reach out to us to see how we can help make your child's events one to remember!
Contact Us
Frequently Asked Questions
What is a Bat Mitzvah or Bar Mitzvah?

A Bat Mitzvah or Bar Mitzvah is a Jewish coming-of-age ceremony that celebrates a girl's (Bat Mitzvah) or boy's (Bar Mitzvah) transition into adulthood. It usually takes place when they turn 12 or 13 years old.
What are traditional Bat Mitzvah or Bar Mitzvah foods?

Traditional Bat Mitzvah or Bar Mitzvah foods can vary based on cultural and regional customs, but here are some common traditional foods often found at Bat Mitzvah or Bar Mitzvah celebrations:
Challah:Braided bread typically used during Shabbat and other Jewish holidays. It is often served as a symbol of unity and blessing.
Gefilte Fish: A dish made from ground fish (commonly carp, pike, or whitefish) mixed with onions, eggs, and various seasonings. It is typically served as an appetizer.
Matzo Ball Soup: A classic Jewish soup made with chicken broth, matzo meal, eggs, and herbs. It usually contains fluffy matzo balls and is served as a comforting dish.
Kugel: A baked casserole-like dish made with ingredients such as egg noodles or potatoes, often sweetened with sugar, and sometimes flavored with cinnamon or other spices. It can be served as a side dish or a dessert.
Brisket: Slow-cooked beef, typically braised with onions and other savory ingredients, resulting in a tender and flavorful dish. It is often served as the main course.
Israeli Salad: A refreshing salad made with diced cucumbers, tomatoes, bell peppers, onions, and parsley, dressed with olive oil and lemon juice. It is a popular side dish at Jewish gatherings.
Falafel: Deep-fried balls or patties made from ground chickpeas or fava beans, often served with pita bread and tahini sauce. It is a beloved Middle Eastern dish commonly found at Bat/Bar Mitzvah celebrations.
Hamentashen: Triangular-shaped cookies with a sweet filling, typically made with fruit preserves such as apricot, raspberry, or poppy seed. They are a traditional dessert often served at Jewish celebrations.
Rugelach: Small, rolled pastries filled with ingredients like jam, chocolate, nuts, or cinnamon sugar. They are a popular sweet treat often enjoyed during Bat/Bar Mitzvah festivities.
Babka: A sweet, yeast-based cake with swirls of chocolate or cinnamon. It is a delightful dessert option commonly found at Jewish celebrations.
These are just a few examples, and the specific menu may vary depending on personal preferences and cultural backgrounds. It's always a good idea to consult with your caterer or event planner to customize the menu based on your needs and preferences.
What does your catering service offer for Bat Mitzvahs or Bar Mitzvahs?

Our catering service offers a wide range of options, including delicious kosher food, customized menus, buffet or plated meals, hors d'oeuvres, desserts, and beverage services.
Is your catering service kosher-certified?

Yes, our catering service is kosher-certified. We understand the importance of adhering to kosher dietary laws and will ensure that all the food we provide meets those standards.