Ely's prepacked kosher meals
Supplying Toronto's Jewish community with Fine Cuisine
Ely's Fine Foods is proud to offer retailers our line of Prepacked Salads,
Soups, Dressing, and Sides. Our kosher prepacked meals are carried by leading retailers in the Kosher Community in Toronto. Ely's packaged or bulk foods are locally manufactured and delivered to stores directly to ensure freshness.


We package all our orders with the highest level of care and sanitization.
Our deliveries are completed in a timely manner, based on when the order is
placed. All of our prepacked meals are certified Kosher so that you can trust
the dishes you are selling to your customers.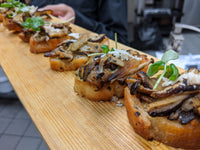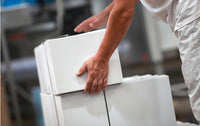 working with ely's fine foods
Offer Ely's Prepacked Kosher Meals at Your Retail Store
Interested in carrying prepacked Kosher meals from Ely's Fine Foods in Toronto? Get in touch with our team today to learn more about our offerings and delivery schedules.
Contact Us
Kosher salads, Soups & More!
Choose From Our Delicious Kosher Menu
As we grow our wholesale and bulk food opportunities, we are constantly evolving our offerings!  We encouraged you to check in regularly to see what new and exciting products are available. From salads and soups to dressing and sides, we continue to explore healthy and delicious kosher meals for the Jewish Community in Toronto to enjoy.
From mango pepper salad and edamame bean salad to butternut squash soup and minestrone soup, our kosher dishes are packed with flavour. If you're curious about type about the types of salads, soups and other dishes we offer, check out our full menu!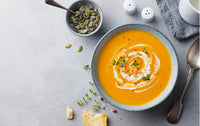 Frequently Asked Questions
How do I place a wholesale order for kosher food products and meals?

Placing a wholesale order with the team at Ely's Fine Foods is as easy as reaching out by phone at 416-782-3231 or contacting us online through our website. Reach out and we will gladly discuss our available kosher wholesale package options depending on your needs. Offer authentic kosher food options to your customers from a reputable and well-known business like Ely's Fine Foods. Call today!
What are your lead times for wholesale orders of kosher food products?

Lead times can vary widely depending on the wholesale package, number of orders, frequency, and urgency of the orders. We typically have very quick lead times and can usually find an arrangement that works for both parties. Reach out to the team at Ely's Fine Foods and we'd be happy to answer any questions about our kosher wholesale services and discuss your current needs and expectations for orders.
Do you offer delivery for wholesale orders of kosher food?

Absolutely! Delivering high-quality, fresh food is a specialty at Ely's Fine Foods. Our kosher wholesale delivery process has been perfected to ensure all orders arrive fresh and on time. When you work with Ely's Fine Foods, you can expect food made fresh daily, that is healthy and 100% certified kosher.
What types of businesses do you offer wholesale offerings for?

The Jewish community in Toronto is rather large, and we've partnered with a variety of different businesses to help offer fresh, 100% certified kosher food and meals for the community. Here are just a few of the businesses that we offer wholesale kosher offerings to:

Hotels and hospitality
Event planners and venues
Corporate offices and conferences
Healthcare institutions
Religious institutions
Retailers and specialty stores
Educational institutions

Meet the needs of your customers by accommodating guest preferences and dietary needs. Offer 100% certified kosher options today and reach out to Ely's Fine Foods!
How do you maintain the kosher integrity of your food products during the wholesale process?

For over 25 years, Ely's Fine Foods has been serving the Toronto Jewish community with unique and innovative 100% certified kosher food for Passover and year-round that is absolutely delicious.
All of our food is made and prepared daily from our retail location. For our kosher wholesale packaged foods, you can always expect to receive 100% certified kosher products. We are certified by the Kashruth Council of Canada (COR).
All of our ingredients used for wholesale products have been reviewed and inspected by one of COR's rabbinic inspectors. We have an ongoing relationship with COR where they make inspections every so often to make sure our operation continues to meet their standards.
Do you offer any guidance for retailers on merchandising and marketing your kosher food products?

Yes, we believe in fostering strong partnerships with our wholesale clients. Along with supplying our kosher food products, we are happy to provide guidance and support for merchandising and marketing strategies. Feel free to consult with our team for advice on showcasing our products effectively.