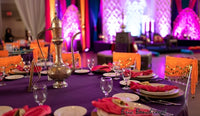 GTA & TORONTO KOSHER CATERING
No Matter What Kind of Big Day You're Planning, Count on Ely's Fine Foods
Ely's Fine Foods is a full service caterer focused on providing you with the best possible experience for all your life cycle needs. Whether it be for an intimate family dinner, a bris, bar/bat mitzvah or a wedding for 500 of your closest friends & family, from our initial consult to the day of your special event, we will be there every step of the way to ensure it is a smashing success. It is the warm and genuine approach to our clients that sets us apart and gives you the freedom to enjoy your special day knowing that your event is in good hands.

Wedding
Celebrate your day with Ely's as we bring your vision to life with a customized menu to best reflect your style and personality

Bar / Bat Mitzvah
Celebrate your child's rite of passage with Ely's. An intimate family get together or a lavish affair, breakfast, Shabbat Lunch, Cocktails or Dinner Ely's will be there every step of the way

Bris / Baby Naming
Let us be the first to say Mazal Tov! With many options to choose from, Ely's will help you plan your simcha welcoming your new bundle of joy to the world.

Corporate Event
Office Meetings, Holiday Parties, Fundraisers and Retreats, Ely's will work with your team to ensure every event is a smashing success.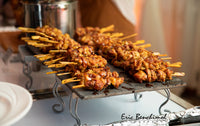 Toronto's Trusted Kosher Caterers
Let Ely's Create Your Meal for Today, Friday or the Big Wedding Day
Explore our complete menu of delicious, healthy and nourishing kosher meals.
View Menu
BESPOKE KOSHER CATERING
Work with Ely's to Create a Delicious, Custom Menu & Wow Your Guests
We work closely with you to provide a customized menu and a wide range of venues to choose from to ensure that every event reflects your personal style and budget. We take great pride in our offering and ensure that the freshness, quality and presentation of our food as well as the attentiveness of our professional staff are always top-notch. Let us help you create a memorable event that you and your guests will cherish for many years to come. We invite you to Experience the Difference, Experience Ely's Fine Foods.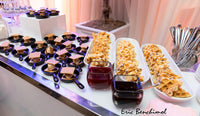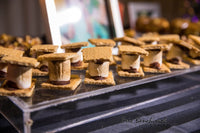 Traditional & non-traditional kosher dishes
Explore our Wide Variety of Exquisite Dishes
Whether you are looking for traditional Jewish dishes to add more authenticity to your Toronto event or non-traditional dishes to change things up a bit, our catering menu has it all!
From classic kosher chicken and beef to kosher Asian-inspired dishes, you can explore our wide variety of exquisite mains, sides and more through our "Order Now" page on our website. Reach out to our team to get started on building a custom menu for your event.
Customized menu for a successful event
Enjoy 100% Kosher Catering for Events in Toronto
Our team at Ely's Fine Foods would love to be part of your special day. Planning a wedding can often become a stressful experience, but our team is here to help make one aspect of the night hassle-free! Our kosher catering service aims to provide clients with a custom menu that fits their personalities and bring their vision of the night to life.
We also value the level of trust that our clients put in our team to provide them with a 100% kosher and delicious menu. Ely's Fine Foods is a certified kosher caterer and we hold high standards for the services we provide.