Kosher Catering & Meal Delivery
Enjoy Ely's Fine Foods For Your Next Meal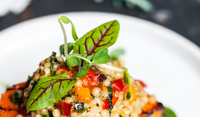 Order from our complete menu of kosher meals that are perfect for just you or your next family dinner. We are proud to offer a wide selection of flavoursome food made with locally sourced ingredients. Ely's Fine Foods is Toronto's source of delicious kosher food. Order now to enjoy Ely's Fine Foods for your next meal!


Made Fresh Daily
Our food is made fresh daily and prepared for delivery at our takeout retail location in North York.

Healthy & Nourishing Meals
Our healthy and nourishing meals are individually packaged for you and your family to conveniently enjoy on your own time.

100% Kosher Meals
Ely's Fine Foods offers a variety of unique and innovative meals that are 100% certified kosher in Toronto.
Kosher Takeout & Delivery Toronto 
Enjoy Delicious Mains, Sides & More at Home 
Even with the endless amount of food delivery apps and meal prep services available to choose from, finding good quality kosher meals in the GTA can be difficult. At Ely's Fine Foods we knew there was a need in the market to provide delicious kosher meals to Toronto's Jewish community. 

From heat & serve meals to fresh-made dishes, we are proud to offer a large, diverse menu of main dishes, sides and more! We are constantly updating and adding items to our menu as the seasons change to keep things inspired and fresh! Looking for something new to try for your next meal? Place your order today!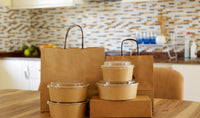 Offering A Wide Selection Of Dishes for Kosher Food Delivery in Toronto
Choose from a wide selection of delicious mains, sides and more that will take your meal to the next level, prepared by our highly skilled staff. From kosher beef and chicken to Asian-inspired dishes we offer a full menu of meals that are available for delivery. Order Now!

order now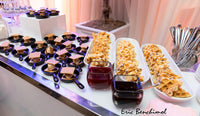 Frequently Asked Questions
Is Ely's Fine Foods Kosher Certified?

Yes, we are! We are proud to be kosher certified by the Kashruth Council of Canada (COR). They are the leading and largest kosher certification agency in Canada that has certified products across the country and around the globe.

To become a certified Kosher food provider, our ingredients have been reviewed and inspected by one of COR's rabbinic inspectors. We have an ongoing relationship with COR where they make inspections every so often to make sure our operation continues to meet their standards.

Contact us if you have any questions for our team at Ely's Fine Foods.
What makes Ely's Fine Foods different?

Ely's Fine Foods is a 100% certified kosher catering and takeout service located in Toronto. We've been serving the Toronto Jewish community for over 25 years, delivering delicious gourmet dishes that go beyond traditional meals. Our chefs take great pride in their work and are constantly creating unique and innovative kosher dishes.

For your convenience, we started offering food delivery services so that you can easily enjoy our meals without having to coordinate a pickup!
How does ordering kosher food for delivery work?

It's simple! Go to "Order Now" in our navigation menu. Select all the dishes you would like to add to your cart (don't forget to select sizes and add quantities!). Once you've finalized your order, head to the checkout page. You'll be prompted to select a date. On the next page, provide us with your contact information and select delivery. Your order will be placed! If you want to call to place an order, that's okay too! Our team would be happy to speak with you over the phone.
Can you make accommodations for allergies and dietary restrictions?

Of course! We can't guarantee there won't be any possible contamination but we will do our best to ensure the proper precautions are taken when preparing your order. When you're placing your order, make a note in the special instructions box so that our team is aware of your allergies or dietary restrictions.
Where to buy kosher for Passover food

The best place to buy kosher Passover food in Toronto is Elys Fine Foods! We have been serving the Toronto Jewish community with unique and innovative 100% certified kosher meals for Passover and year-round that are absolutely delicious.
Aside from Elys Fine Foods, there are a few different options for purchasing kosher for Passover food. You can check with your local kosher market or grocery store or order online from a kosher retailer (although it might not be super fresh depending on their location).
How does food become Kosher?

Food becomes kosher when it is prepared and consumed in accordance with the laws and traditions of kashrut, or Jewish dietary law. In order for food to be considered kosher, it must meet a number of specific requirements. Such as separating dairy and meat products, animal products from non-kosher food animals are not included, animals are properly slaughtered, and all ingredients and equipment used during preparation are kosher as well.