Toronto Kosher Catering for Holiday Events
Trust Ely's Fine Foods to Serve Up a Delicious Holiday Menu
Ely's Fine Foods is a trusted partner in Toronto when it comes to full-service catering for office holiday parties, Hanukkah parties, corporate events and more! Whether you're planning a holiday party for your office of 10 employees or 500, from our initial consultation to the day of, our team is here for you every step of the way. We'll help you select the perfect mix of kosher dishes to serve at your corporate event to ensure the night is a success. Planning a holiday event can be stressful, let us help you build your custom menu. 

Whether you're celebrating a successful year of business with your team, or hosting a team dinner or event to celebrate Hanukkah, work with our team to create a custom menu with kosher dishes for everyone to enjoy.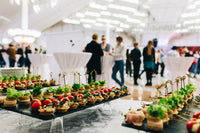 Working With Ely's Fine Foods
Celebrate the Holidays With 100% Kosher Catering in Toronto
Hosting or planning a holiday party this year? Work with Ely's Fine Foods in Toronto for certified kosher catering. Get in touch with our team to learn more about how to get started with building a custom menu.
Contact Us
Holiday Catering in Toronto
Create a Delicious, Custom Menu to Celebrate the Holidays
Whether you're looking for traditional Jewish dishes to celebrate the holidays or non-traditional dishes, our catering menu for corporate holiday events has it all! We work closely with you to create a completely customized menu, with a wide variety of options for your guests to choose from. 


We take great pride in delivering the best kosher cuisine in the Toronto area. Work with our team to create a memorable corporate event this holiday season. Ely's Fine Foods is a certified kosher caterer and we hold the highest standards for the services we provide. Get started today on planning your custom holiday menu with our team today!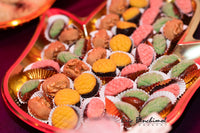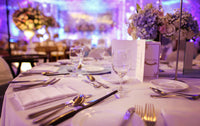 TRUSTED CATERER IN THE GTA
Venues We Work With
Although we can work with most venues with the Greater Toronto Area, we have compiled a select list of venues that we work with regularly and have had great experiences with.
Whether you're throwing a small gathering or renting an entire menu, Ely's Fine Foods have the menu and experitise to support whatever event your hosting!
Venues
Frequently Asked Questions